Release Limiting Beliefs Class
Release Limiting Beliefs
Do you need to cut through limiting and self-sabotaging beliefs, habits and behaviours? Yes? Then this empowerment breakthrough is for you and is time to release limiting beliefs and find your path to freedom, happiness and everything in between.
In this 2 hour class, Roberta Lynn will take you through the process to identify and release limiting beliefs and behaviours the we have allowed to be imposed upon us by varying means, whether through our own doing or society contributing.
Teachings:
1) We will breakthrough the resistances we impose upon ourselves.
2) Identify and overcome limiting behaviours and fears.
3) Learn to manage our limiting negative self-talk.
4) Release negative emotions and habits.
5) Become vulnerable with ourselves and build self-trust.
When:
June 21, 2018
7:15pm - 9:15pm
Cost of class:
$45.00
LOCATION:
160 Coteau Ave, Weyburn
Higher Conscious Connections.
RELEASE LIMITING BELIEFS CLASS REGISTRATION FORM
Please come comfortable and ready to dive deep into yourself. ❤
Shattering Glass Ceilings
Other Events
THE GARDEN PARTY IS BACK...
Come have a cookie, a cup of tea & get your fortune read at our Garden Party!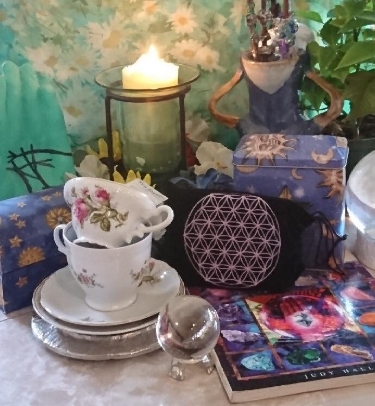 AIN'T NO ORDINARY TEA PARTY